Description
Used in the Level I classroom, this material is constructed of high-grade Baltic Birch hardwood plywood with 52 separate pieces for each week of the liturgical year in the outer circle. An inner circle with pieces of different lengths corresponds to the length of each liturgical season. Three arrows from the center correspond to points of revelation.
The material comes sanded with instruction for painting or finishing.
Email info@shadesofoak.com or call us for pricing before placing an order when modifications to the standard calendar are required, e.g. for Eastern or Orthodox rites.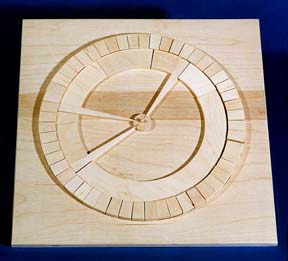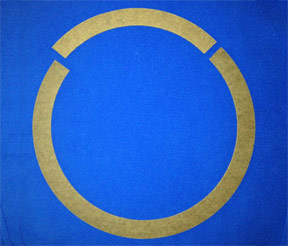 Two outer arcs were included in Sofia Cavalletti's Pre-Vatican II Liturgical Calendar; at the time the Catholic Church divided the liturgical year into Christmas and Easter seasons. A picture of Sofia's original calendar with these arcs in the on-line materials manual led some catechesis and trainers to include it as part of their material. Although not essential to the presentation of current liturgical practice many catechesis have requested this historical material to go with their Liturgical Calendars. In response, Shades of Oak is now offering these arcs as an "add on" to its Calendars. The picture of the Arcs with the Liturgical Calendar is intended to show how it will look, prefinished; the Arcs are an "add-on" item which must be ordered separately. If both are ordered at the same time they will be shipped assembled as pictured.
The arcs are made from tempered hardboard instead of the high grade plywood used in the rest of the material. This was done to minimize the high risk for warping in the large "C" shaped piece, thus allowing it to lie flat. This material will appear the same as other pieces in the calendar when it is painted.